The crypto selloff isn't over yet…
And as crypto prices drop… the number of scams has risen. You see, with crypto prices low, scammers are desperate for an opportunity to make their money back. And these scammers are getting more and more sophisticated.
Here's how to protect yourself…
On a mysterious island a few hundred miles from the resting place of the Ark…
Have the "Children of Noah" been located… alive and well?
Christian archaeologists, scientists and, especially, atheists will be STUNNED by this discovery.
Three ways scammers target investor
1) Advisors touting short-term trading alerts
I see it all the time: an invitation to make quick gains. Just follow a trader who will send you an alert by text or social media. Then, all you need to do is act fast to buy their recommendations. The claim is you'll make money in as little as a few minutes.
Most of these are pump & dump (P&D) groups, and they use social sites like Telegram, Slack and internet chat rooms to look for victims. Pump and dump gets its name from the practice of pumping up the prices of an investment, so it seems like it's going to make everyone rich. Then, the early investors dump their coins or their shares and leave you with a loss.
These groups plan and accumulate a position in a coin they think they can manipulate. Once they've bought in, they gather up a group of investors eager to make money on a hot tip, and after a lot of hype, they tell you what to buy.
The crypto they recommend often does jump in price. Sometimes in under a minute. So while you're scrambling to log into your account and buy this fantastic opportunity, the operators of the pump and dump group are selling their coins.
Don't think that just because a pump and dump group isn't promising fantastic returns that the group is legitimate either. I've seen P&D groups advertise that you can make hundreds of percent. I've also seen groups advertising returns as low as a few percent. They do that because they think it makes them seem more legitimate.
Why would anyone be excited about following advice that only makes you a few percent? Because most investors convince themselves they can make a few percent per trade every day and over time get rich. The scam relies upon you never suspecting it's a scam. Advertising small returns is how they lure in cautious investors who turn away from outrageous claims.
2) Fake exchanges, wallets and celebrities
Scammers have become clever enough to set up entire exchanges that are fake. Many real exchanges are changing the regulatory environment we see in crypto. However, watch out for exchanges that pop up from nowhere. Also, exchanges that offer incentives such as free coins or a portion of the trading profits can be scams. You have to be cautious because once you send them your coins, you may never be able to withdraw them.
Wallets are another target for scammers. Don't get me wrong, a legitimate wallet and following proper safety procedures is virtually foolproof. That's why scammers are making fake wallets. These are usually added to the Android play store or promoted over social media. If you put your coins into a wallet that hasn't been thoroughly checked out, you may end up losing your money when the wallet gives away your private key.
Also, watch out for impersonators in the crypto world. Scammers have started creating fake Twitter and Facebook accounts. These accounts may impersonate legitimate projects, the people in charge of them or well-known celebrities.
Scammers have created fake Twitter accounts for Vitalik Buterin (the founder of Ethereum), Tesla's Elon Musk and even Pope Francis! They then share links and make announcements that point you to scammy websites. If you interact with those sites, you stand to lose everything.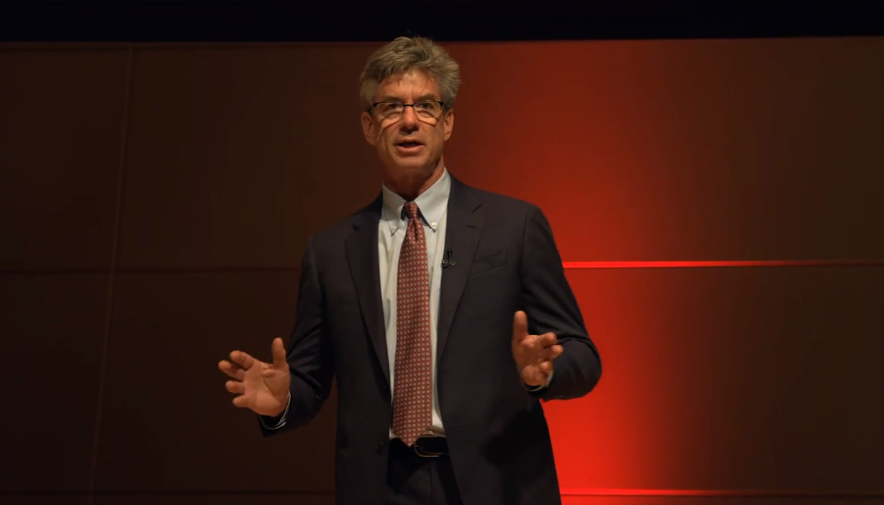 Virginia stock-picking millionaire says, Forget diversification! Buy one single $3 stock – that trades under a secret name – and you could retire rich.
3) Pyramid and Ponzi schemes
This form of scam is the easiest to recognise, but investors routinely make the mistake of getting involved anyway. The hallmarks of pyramid and Ponzi schemes are huge, consistent returns and powerful incentives to get more investors on board.
The most apparent scams promise suspiciously high returns. In crypto, we've become used to seeing big moves. But pyramid scammers know that investors are wary of outrageous returns, so they address that in their pitches.
I'll give you two examples. One scam website I saw included a "chat" page where you could easily find a conversation between the "guys in charge". They complained people might think they are scammers since the opportunity was so incredible. The chat was, of course, fake and designed to disarm your common sense.
Another pyramid scheme went so far as to admit it was a pyramid. It sucked people in by telling investors it was their chance to get in with the founders. Then, they could make a lot of money when less savvy investors came along.
Pyramids and Ponzi schemes require a flow of new investors so always watch out for any investment that increases your returns when you lure other investors into it. That's an immediate red flag, and we talk about that here.
So be careful, use your common sense and remember, if something sounds too good to be true, it probably is.
Good investing,

Eric Wade
Editor and Lead Analyst, Crypto Capital
P.S. If you're ready to start investing in cryptos but you're not sure where to start, my new report reveals two crypto plays everyone can invest in right now. I also reveal several other "penny" trades that could make you big gains. You can get all the details right here.