"What could go wrong?"
It's a question I always ask myself when I look at investing in a stock or company. What stands in the way of a strategy working out? Why would forecasts not be achieved? What are the most important assumptions that could be wrong?
It's a question that anyone who owns (shares in) or runs a business should always be asking.
Tim Sykes' Weekend Strategy Demonstration
…goes OFFLINE Today at 3pm!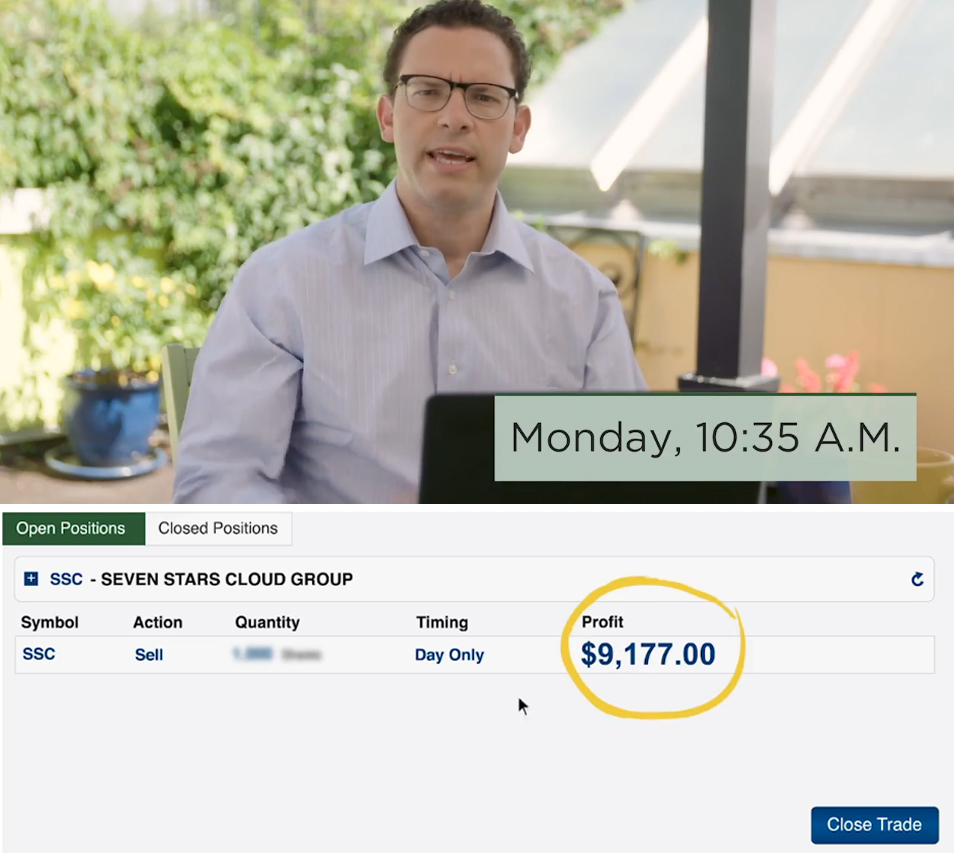 Watch Tim become $9,177 RICHER over one weekend in this NEW video.
He explains how he uses this
weird market anomaly over and over…
EVERY. SINGLE. WEEKEND.
So the World Economic Forum asked over 12,500 businesses in 140 economies about the global risks they expect to present an operational challenge in the next 10 years. Specifically, they sent executives around the world a list of 30 global risks and asked them to select those that they believe represent the biggest challenges to doing business in their country over the next 10 years.
The biggest risks for everyone
The table below shows the five biggest business risks globally, in North America, Singapore and China.
As you can see, unemployment or underemployment is considered the top business risk. But it's important to note that unemployment may reflect different challenges in different countries – such as weak growth, talent shortages or labour-market disruptions caused by automation. But as the World Economic Forum says in its report, the fact that unemployment and failure of national government take the top spots should ring alarm bells about the strains on global political and economic systems.
The World Economic Forum also notes that cyber-attacks have moved up from the eighth spot to the fifth spot this year. This followed several massive cyber-attacks in 2017 – which have been an even bigger problem in 2018.
What about North America?
After several high-profile breaches in 2017, cyber and data risks are the top concerns among businesses in North America.
For example, the WannaCry ransomware attack affected 300,000 machines in 150 countries. And the NotPetya malware attack caused huge corporate losses for Merck, FedEx and Maersk. Each reported losses of around US$300 million in the third quarter of 2017, according to the World Economic Forum.
And cyber-attacks are increasing rapidly. According to the World Economic Forum, in Canada, 87 percent of businesses reported being the victim of a breach in 2017. And in early 2018, the U.S. Director of National Intelligence cited cyber vulnerability as a top risk for government and businesses.
Meanwhile, data breaches are also becoming a big problem. In the U.S., 65 percent of the population has experienced a personal data breach, according to the Pew Research Center. And in 2017, consumer reporting agency Equifax was hacked, with 143 million U.S. consumers having their personal information stolen.
Cyber-attacks also took the top spot in Singapore
With Southeast Asia as the fastest-growing region in the world for internet connectivity, it's no surprise that cyber-attacks are the main concern in Singapore. According to the World Economic Forum, the Southeast Asian region has a projected 3.8 million new users each month. And its online economy is expected to reach US$200 billion by 2025.
In mid-2018, the prime minister of Singapore, Lee Hsien Loong, warned of cyber-attacks by terrorist groups. And in June, during the summit between the U.S. and North Korea, Singapore became the number one target of cyber-attacks in the world.
L.A. Man Turns $7 into rare $1.2M from home
Eric Wade parked cars for a living, then found an investment strategy that made him a millionaire – he owes his success to this 6 word secret.
Meanwhile, natural catastrophes are the top concern in China
China has long been subject to various natural disasters – from earthquakes to flooding and typhoons.
For example, China's ministry has reported that in May 2018, earthquakes, floods, strong winds and hail affected 11.1 million people, forced 66,000 to relocate and killed 82 people. The natural disasters also had enormous direct economic consequences.
Deflation is also a big concern in China – with economic growth slowing.
Earlier this month, China reported slower than expected growth in exports and imports. And inflation declined by 0.3 percent in November – suggesting that this concern is unfolding.
The fall in imports was due to weakness in demand from Chinese consumers and investors as trade war fears continue. The fall in exports, on the other hand, can be attributed to the seasonal decline in overseas demand now that orders meant for the peak holiday season have already been delivered.
Deflation is often associated with weak economic growth. That's why it takes the second risk spot in China right now.
In short, the first step to managing risks is to have an idea of what they are (though that doesn't always help).
So investors would do well to take note of the top five risks they see facing businesses they own shares in heading into the New Year. It may or may not happen, but it's never a bad idea to have a good sense of where risks may be lurking.
Good investing,



Kim Iskyan
Publisher, Stansberry Pacific Research